Quick search. You can find the right hub among thousands in just seconds: simply enter the device ID or area name.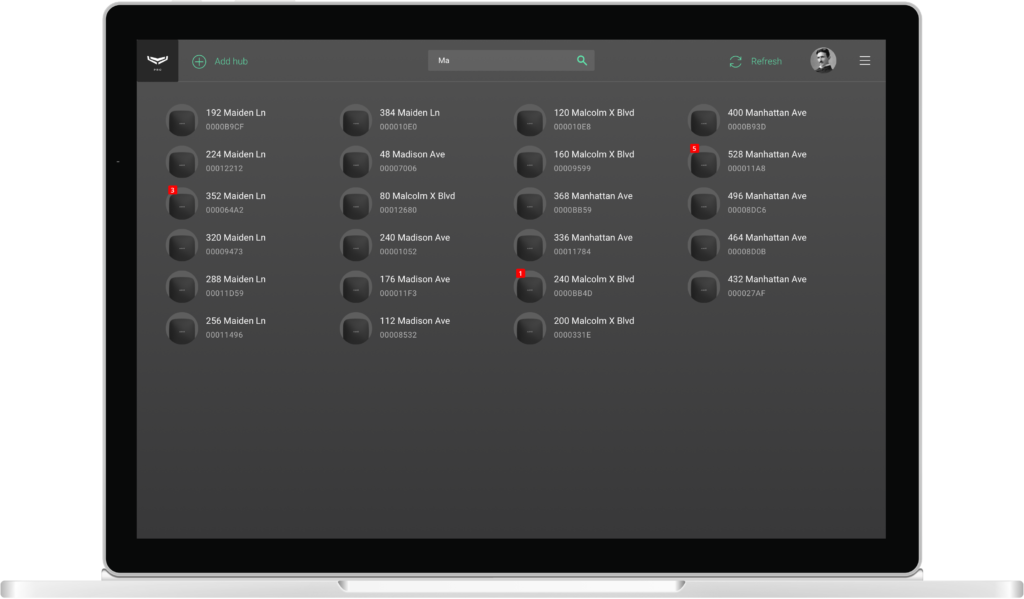 Detailed information about monitored areas. The app displays all devices installed in the area and their status.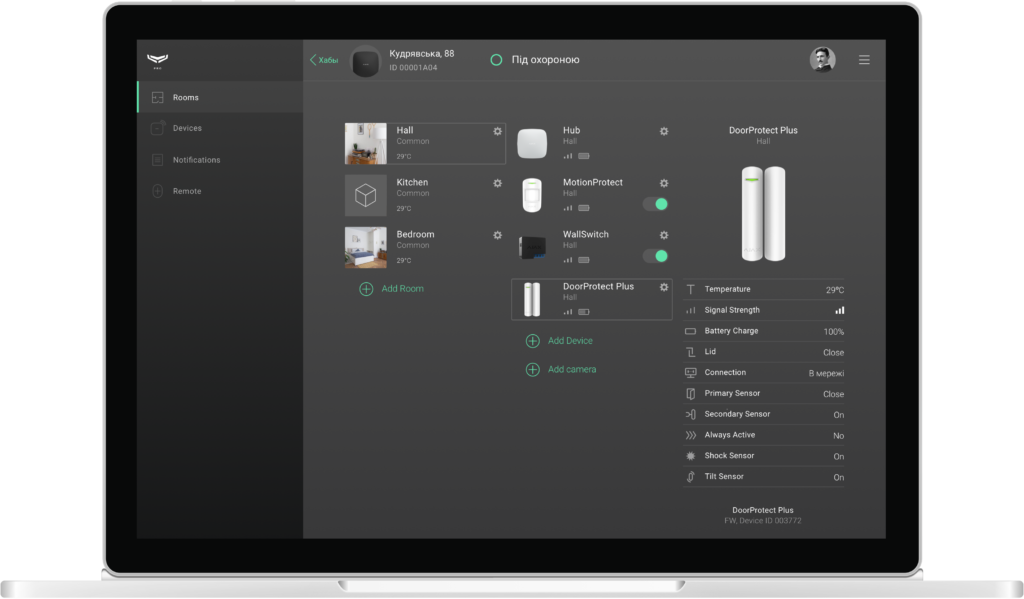 Configure hubs and detectors. Make any changes to device parameters remotely.
View events. The notification feed displays alerts about events, alarms, and user actions.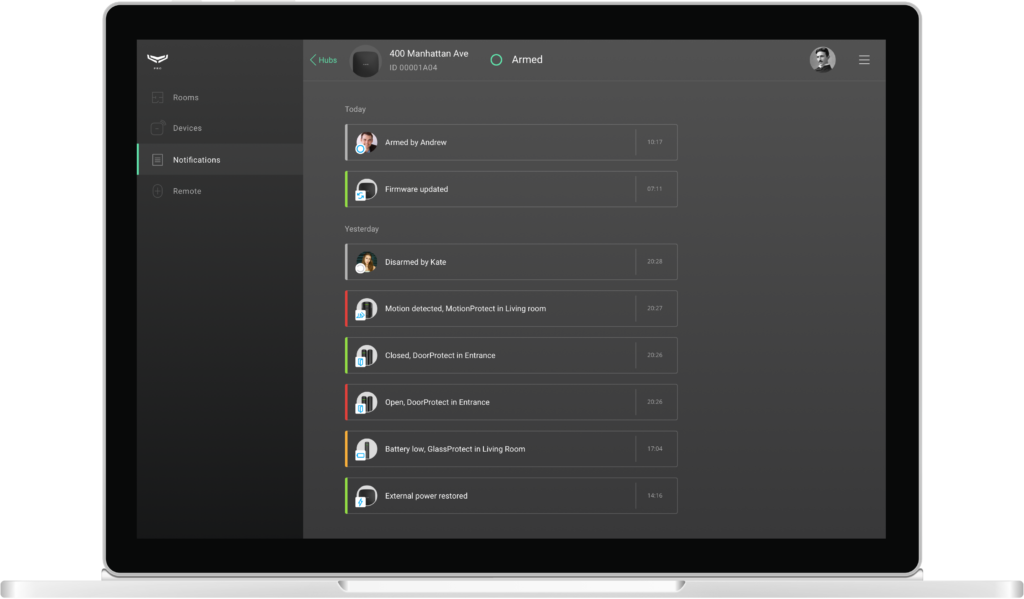 Support for new features. Ajax Pro Desktop has a special group mode, along with options to configure and delete groups.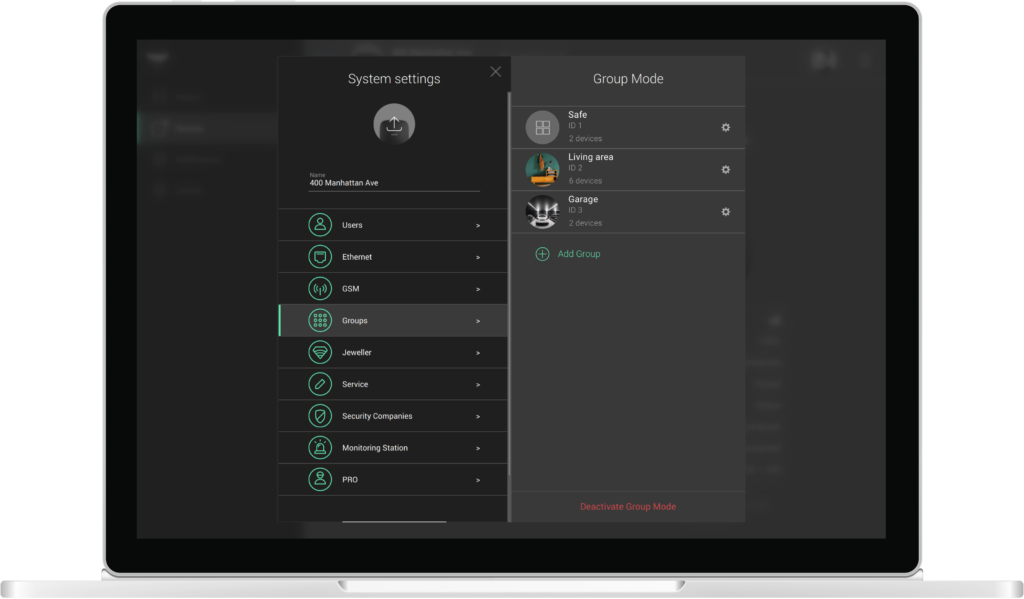 Access control. Easily add an installer in-app to visit the area and install or test the detectors.